The Boat Engine Limited (Trading as Borrow A Boat)
Borrow A Boat joins London share trading venue after renewed focus on technology-led growth
September 15, 2023
UK boat and yacht rental marketplace Borrow A Boat has today announced its intent to admit its shares to London trading venue, JP Jenkins, in a move that reflects the continuing growth of the business.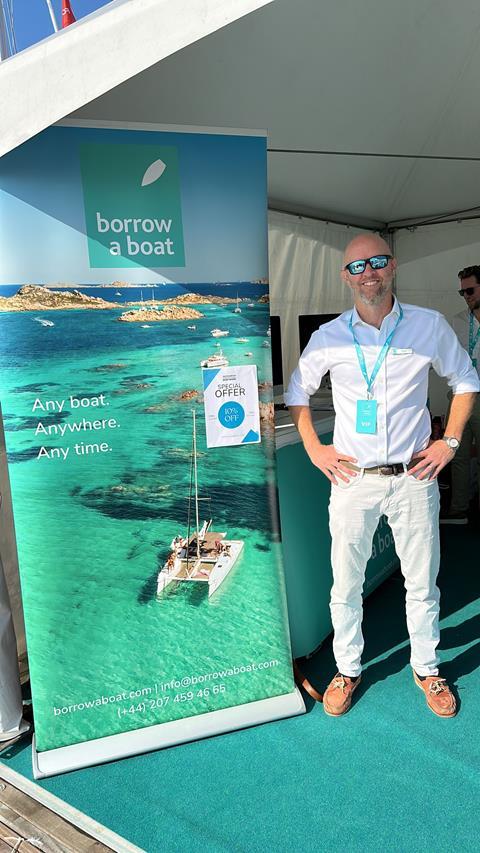 Borrow A Boat
Matt Ovenden at Southampton today
The company went through a streamlining and restructuring earlier in 2023 when it de-merged one previous acquisition, and optimised the business for scalable and purely tech-driven growth which has put the business poised to achieve profit in 2024 and beyond as the company continues to grow internationally.
Borrow A Boat delivered over 2,500 charters over summer 2023 from day hires, to sailing holidays and luxury crewed superyacht charters – from the 45,000 boats on offer on the platform. In addition, new future bookings made over the summer were up by 30% compared to 2022.
Now, with one eye on future growth and having recently raised a further round of capital, it is pushing forward for a profitable year in 2024 and will be listing to the London share trading venue, JP Jenkins, in late 2023. In a first-of-its-kind for the industry, the admission will allow investors globally to trade shares via their stock brokers.
Following the restructuring process undergone in early 2023, Borrow A Boat is now owned by The Boat Engine Ltd since the company was acquired into a new entity by founder Matt Ovenden and a consortium of supportive investors. Ovenden has since brought the original crowdfunding investors (numbering close to 2000) across to the new entity, although there was no obligation to do so he believed it was "the right thing to do". In the process, the business has returned shares worth £2.4 million to the crowd.
Founder, Matt Ovenden, said, "We are leaner and meaner than ever, and growing at a rate still – we successfully delivered over 2,500 charters during summer 2023 as part of this exponential growth, representing the strength of the boat and yacht rental market globally. The next step in our journey is the exciting admission of our shares to JP Jenkins, in what is set to be a strong end to 2023 and start to 2024".
The Borrow A Boat team are exhibiting this week at Southampton Boat Show, and are celebrating a successful summer, offering a 10% boat show discount on any charter booked at the show
https://www.ibinews.com/borrow-a-boat-joins-london-share-trading-venue-after-renewed-focus-on-technology-led-growth/46023.article
Have Any Questions?
Let us help you
Want to keep up to date with our companies?
Subscribe to our newsletter and receive latest information on your favourite companies and JP Jenkins news.